Spindelfabrik Suessen GmbH wins the Innovation and Entrepreneur Award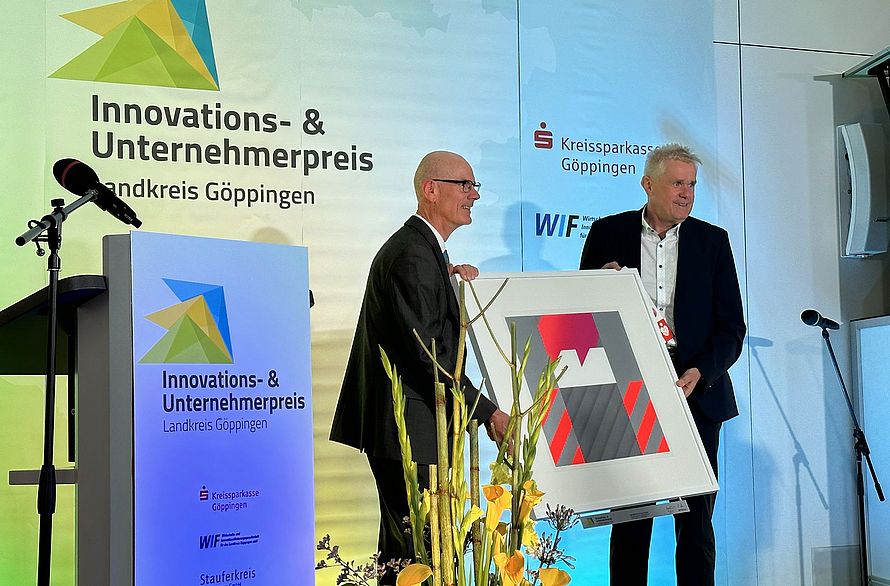 Spindelfabrik Suessen GmbH wins this year's Innovation and Entrepreneur Award of the district of Göppingen for its innovative compacting device COMPACTapron.
With COMPACTapron, Suessen marks a new milestone in compacting technology, delivering more yarn tenacity at lower conversion cost. The compacting device was launched into the market with resounding success at the textile industry's flagship exhibition ITMA 2023 held in June.
This award is the result of a great team effort together with Wilhelm Stahlecker GmbH (WST). The company's thanks go to everyone who contributed to this, combined with heartfelt congratulations to the entire team.
This innovation will take Suessen's customers to the next level in compact spinning.