Better Yarn. Higher Performance. Less Energy.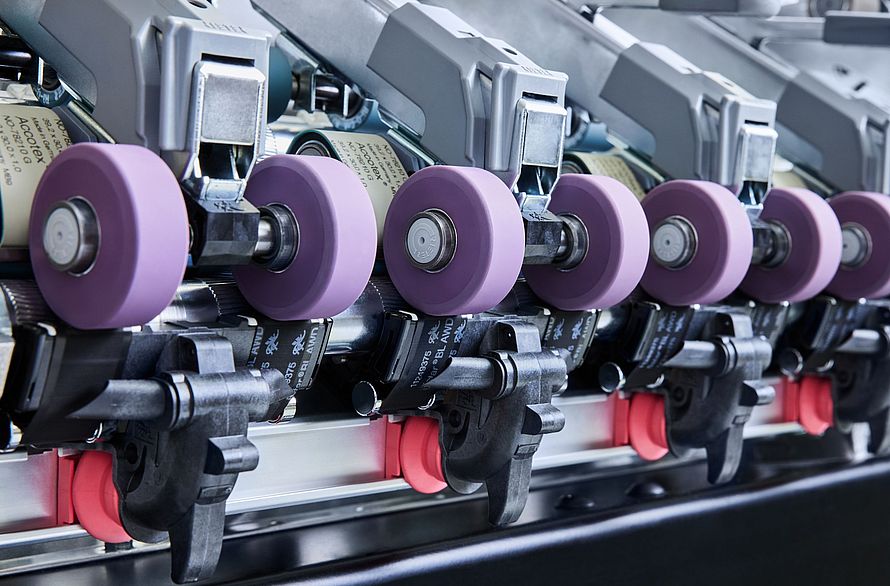 Mahima Fibres is one of the leaders in sustainable textiles products and practices. The company is manufacturing cotton yarn and knitted fabric in its two plants in Pithampur and Kasrawa. Each plant has a 50 000 spindle capacity and is equipped with the latest technologes.
The Challenge
By ensuring continuous improvement in its processes, excellence in quality and timely supply, Mahima Fibres is committed to satisfy its valued customers. To further enhance the quality of its yarn, the company decided to try COMPACTapron and see whether the compacting device could deliver on promises.
The Solution
In November 2022, Mahima Fibres equipped some of its machines with Suessen COMPACTapron. The compacting device delivered results beyond expectations and the order was quickly extended to cover a total of 57 spinning machines. Rohit Doshi, one of the owners of Mahima Fibres, referred to the new system as "revolutionary" for its higher output of an additional 1.2 m/min while achieving better yarn values. COMPACTapron proved to be a great solution for both woven and knitted fabrics.
The Customer's Benefits
Mahima Fibres confirms that COMPACTapron helped the company reach unmatched yarn tenacity with low IPIs. The tenacity could be raised by 1 cN/tex while the IPIs were reduced by 30%. The company also noticed longer cleaning and grinding cycles and reduced yarn breaks compared to their own existing compact devices. A 15-day field test showed an improvement of 38% of the running end breaks level.
This system is a revolution.Rohit Doshi, Director at Mahima Fibres